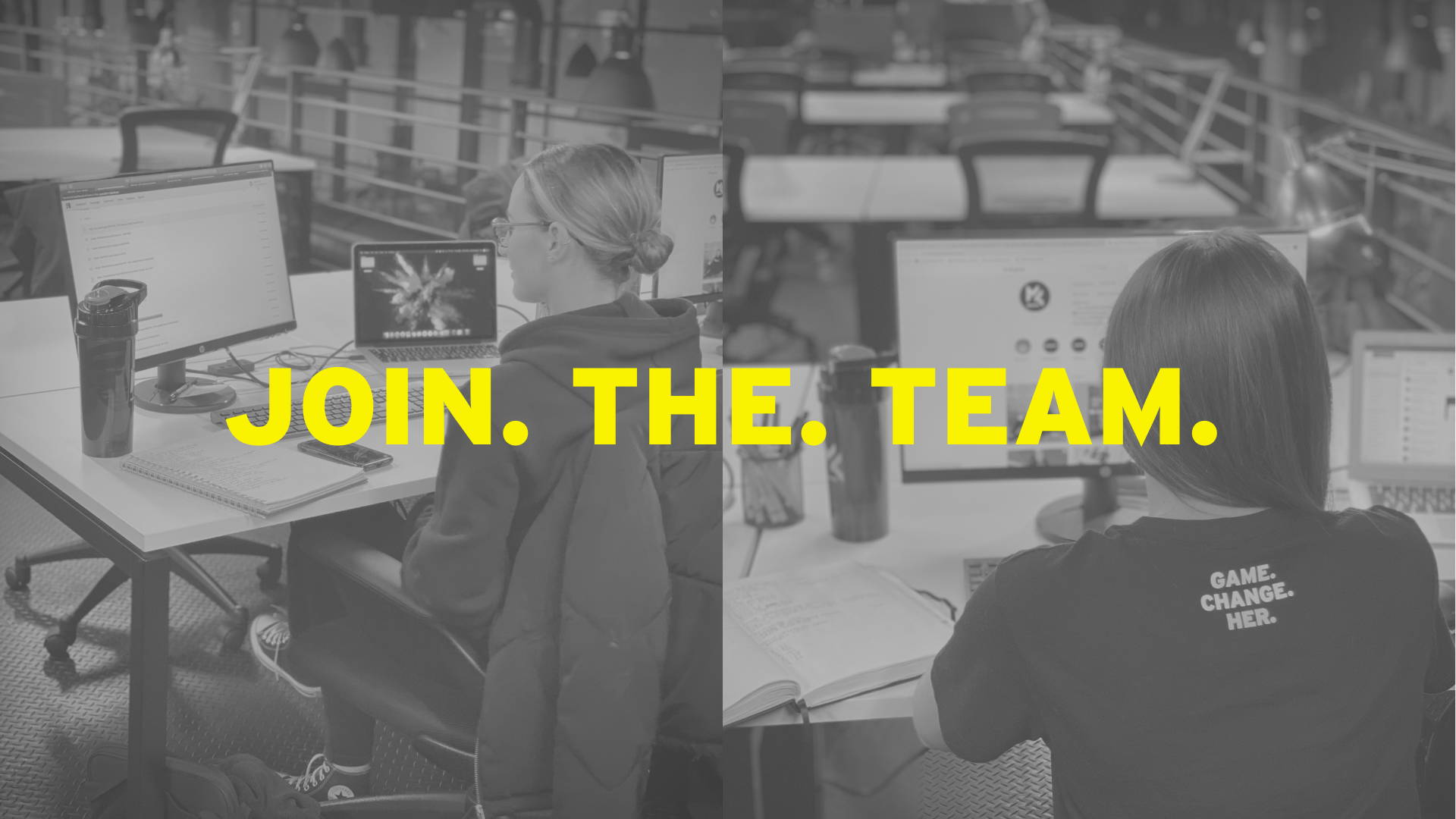 At Miss Kick, we aren't colleagues, we are a family. We pride ourselves on being a passionate, hard working and ambitious group. Football has shown us that team work, really does make the dream work and we take that mentality into all that we do. We understand that sometimes we may not get all the three points, but we stick together, learn and go again.
Our goal is to become the biggest girls football brand in the world. We want our message to reach every corner of this planet. Some people may call us crazy. We say we have a vision. Think you can help us? Check out our latest roles or submit your CV to us below.
Become part of the movement.
Junior Content Producer Apprenticeship
Manchester, UK.
Start date: Mid January 2021
Brainstorming new and creative ideas. Innovating and presenting new digital and offline/print strategies. Implementing and supporting marketing strategies including social media, print, email, blog, display advertising, PPC, SEO and more.
Women's Football Researcher Placement
Manchester, UK.

Start date: ASAP
We require someone with an understanding of football, preferably women and girls football, to conduct some market research into the UK, European and American market. This is an unpaid role, however we promise it to be a great experience working with on the UK's most exciting and emerging brands. We are happy to cover travel costs to get to our office.